Irrigation Industry & Irrigation methods
Sources of irrigation water exist in lakes, rivers, storm ponds, streams, canals, wells and others, but as such, the treatment need of water is not only defined by its source but, is based on the irrigation type, as well. There are three main irrigation methods:
Surface Irrigation method
Surface irrigation, being the oldest conventional method, involves the covering of the irrigated area with water from diverted water sources, such as rivers or natural reservoirs. This method is wasteful and allows contaminants to reach the fields where it is harder to control the water quality.
Sprinkler Irrigation method
Sprinkler irrigation, consists of large pivot sprinklers, stationary large water cannons, or smaller individual sprinklers and is the most common irrigation method. This method provides better irrigation control and has reduced water consumption compared to the traditional surface irrigation practices.
Drip Irrigation method
Drip irrigation is a type of micro-irrigation system that has the potential to save water and nutrients by allowing water to drip slowly to the roots of plants. Drip irrigation provides the most controlled irrigation, distributing only a necessary amount of water in a slow, controlled manner.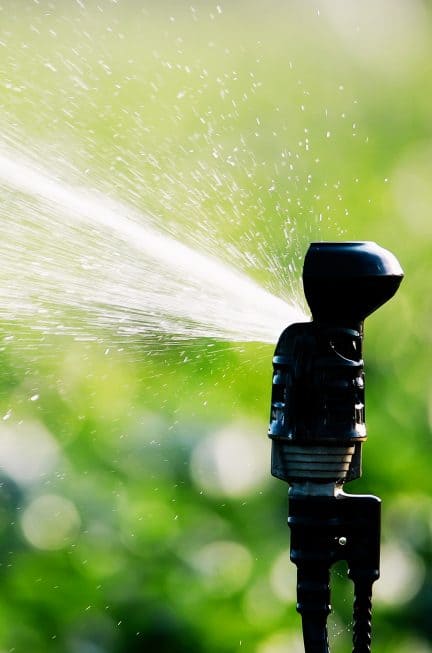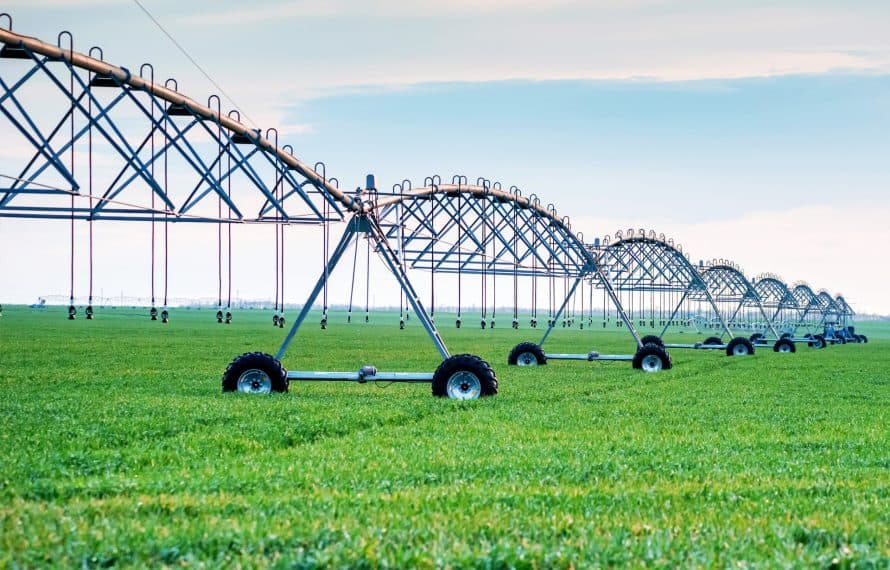 Types of Irrigation Water Treatment Equipment
In order to save resources, time and water, MAT designs and fabricates a wide range of equipment to meet specific requirements of Surface, Sprinkler and Drip irrigation types for Agriculture, Greenhouses, Landscape, Turf and Golf Courses Applications.
There are five major irrigation filter types:
Screen
Disc
Media
Centrifugal Separators
Cartridge Filters
Each type of filtration is selected and applied as per the conditions to ensure specific filtration target levels. MAT Filtration Technologies provides manual and automatic versions of its five main filter types in its wide equipment range.
Irrigation Industrial Filtration Equipment

Irrigation Solutions
MAT irrigation solutions aim to provide anti-clogging protection to irrigation systems, caused by suspended solids, leaves, algae and mollusks. MAT filters guarantee continuous flow of water in agricultural and demanding landscaping applications.
MAT technology reduces backwash water consumption up to %70 with the correct and efficient equipment selection taking into consideration existing water conditions and desired treatment level. Focusing on minimizing the flushing water consumption, MAT technology provides solutions to reduce hydraulic system pressure loss by as much as 50% , allowing operators to save on OPEX and CAPEX.
Irrigation Water Treatement Based on Water Source
There are numerous irrigation sources, from natural water sources such as wells, rivers, lakes but sources may be non-conventional, such as recovered waste water or desalinated effluent water along. This fact along with many different types of irrigation treatment level requirements, a wider equipment range is essential for optioning the most efficient solution.
MAT Diverse Irrigation Filters Range
Disc Filters
Automatic Self-Cleaning Filters
Hydraulic Filers
Intake Screens
Bar Screens
Separators
Micro Drum Filters
Rota Strainers
Leaf Filters
Multi Screen Polymeric Self-Cleaning Filters
Self-Cleaning Micro Fiber Filters