High Quality Drinking Water Treatment & Wastewater Treatment Equipment
MAT has the ability and the necessary resources to fabricate preassembled drinking water treatment and waste water treatment units for municipalities.
MAT has the ability and the necessary resources to produce packaged drinking water treatment and waste water treatment units for supplying services to isolated accommodation units of every size.
MAT offers SCADA (Supervisory Control and Data Acquisition) electronics and control options for all its units, able to initiate smart operations resulting in ease of operation, higher safety and lower operational costs.
Municipal Water Treatment Applications
Drinking Water Treatment
Desalination
Sewage Wastewater treatment
Decentralized & Mobile Drinking Water, Wastewater and Desalination Unit
Water Body (Lake, Ponds, Reservoir…) Remediation
Leachate Water Treatment
Safe & Reliable Drinking Water
Our systems and equipment ensure budget friendly and quality drinking water solutions from a variety of sources, including aquifers, surface reservoirs, rivers, wells, re-covered waste water and seawater for central and remote potable water treatment plants.
Our water disinfection and desalination technology reassures the removal of undesirable substances from water, such as nitrates, arsenic, heavy metals and others. Our systems can be designed to deliver specific water parameters to meet almost any industrial process erequirement.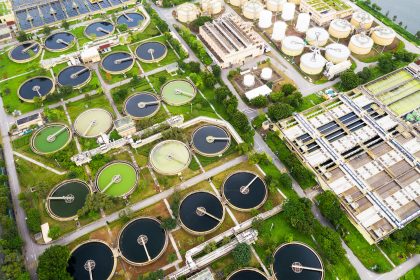 Efficient Sewage Water Treatment
Extensive MAT sewage waste water treatment solutions can meet any kind of requirement from simple aeration systems to complex Aerated Membrane Bio Reactors.
MAT Filtration Technologies can achieve energy consumption reductions up to %70 with its high-tech solutions such as Advanced Oxidation Process (AOP) or Membrane Bio Reactors (MBR) comparing conventional aeration based activated sludge systems. Advanced Sewage water treatment applications can end up with wastewater re-use in grey water, irrigation, industrial use and many other optional applications.
Municipal Applications Industrial Equipment
Drinking water & wastewater treatment solutions
Screening
Aeration
Coagulation and flocculation
Electrocoagulation
Sedimentation & Clarification
Dissolved Air Flotation (DAF)
Media Filtration
Activated Carbon Treatment
Activated Sludge Treatment
Rotating Bio Contactor Unit
Trickling Units
Moving bed biofilm reactors (MBBR)
Un-Aerobic Biological Treatment
Membrane bioreactors (MBR)
Arsenic removal
Chemical disinfection
Ultraviolet light (UV) disinfection
Ozonation (O³)
Advance Oxidation Process (AOP)
Softening
De-Mineralization
Remineralization
Ion Exchange
Denitrification
Membrane Filtration (MF, UF, NF)
Reverse Osmosis for Brackish and Seawater