Up-Stream Facilities
On-Upstream of the Oil & Gas Industry, Plants process water more than Oil & Gas by volume. Production of 1 ton crude oil requires around 5 ton water.
Injection of water or Fracking is used to extract oil and gas from deposits can be supplied after treatment from seawater, waste water and brackish water by applying MAT water treatment equipment technology.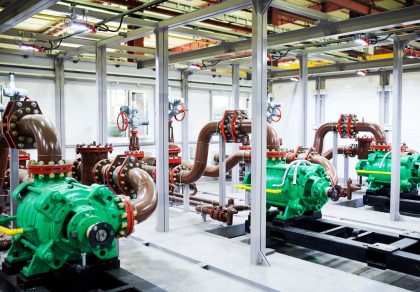 Intake Water Treatment Facilities
Main source of water injection or fracking of oil and gas plants is seawater. Since seawater intake contains high sulfate compound precipitations, scaling usually occurs in the circuit. Using proper technology by removing sulfate from the intake injection water, scaling and sour water is minimized or even eliminated. Portions of the Nano filtered water is treated by Reverse Osmosis, supplying fresh water for utilities, rinsing and back washing of nano-filtration membranes and others.
"Produced Water" Re-Use
The largest by-product of oil and gas production is, the "Produced Water" which with today's technology can be treated for reuse or pass through to environmental safe discharge purposes. Following the current environmental directives as well as ISO operational standards, MAT offers filtration solutions to protect refinery equipment, processes and ensure productivity. Discharged water is kept within the discharge permissible limits of each county, achieving the limits using MAT technology.
The Oil and Gas industry is continuously working to decrease its dependency on water by minimizing its use, facilitating reuse and improving effluent treatment technologies.
In addition to "Produced Water", the refinery process in Oil and Gas, requires the usage of large volume of water, and equivalently treatment of the waste water is demanded in several internal processes.
Water treatment is essential to enhance water recovery and minimize the environmental impact of oil and gas production as well as, to protect fuel wells, equipment and processes.
Produced Water can be transformed to usable water by means of proper treatment processes. After rough screening, through oil & water separation equipment gloated solid particles, oil and gasses get separated. Fine particles may be separated via media-filtration, micro filtration and ultrafiltration according to required water parameters set. Adsorbent filters are utilized to retain dissolved hydrocarbons in the water. After oil and particles are removed from water; ion-exchange, softener, nano filtration and reverse osmosis are applied to separate ions and other contaminants from water.
Proper treatment trains and efficient equipment selection allow water recovery up to 75-85% of the "Produced Water" with targeted quality water parameters enabling reuse in processes or safely discharge.

Oil & Gas Industrial Water Treatment Equipment
Oil & Gas Water Treatment Solutions
Screening
Sedimentation & Clarification
Precipitation
Media Filtration
Automatic Self-Cleaning Filtration
Membrane Filtration (UF & R/O)
Demineralization Units
Sludge Conditioning, De-Watering & Drying
Softening
De-Ionization & Electro De-Ionization
Ion Exchange
Sludge Conditioning, De-Watering & Drying
Oil-Gas-Water Separators (API & CPI)
Dissolved Gas Flotation Units
Membrane Oil Separation
Nanofiltration (SO2 removal)
Aerobic Biological Treatment Units
Membrane Bio Reactors
Sour Water Strippers (H2S, NH3)
Condensate Polishing
Down-Stream Facilities
On-Downstream of the Oil & Gas Industry refined products are produced in refineries. Recirculated water is the blood of the refineries for steam, distillation, cooling and condensing processes. Boiler water, Industrial waste water and selective matter treatment are complicated processes of downstream water re-use systems.
Water treatment and re-use systems are essential parts of water management of Refineries after "at source reduction", "Segregation of Streams" and "good housekeeping" guidelines.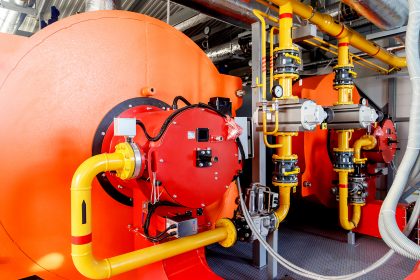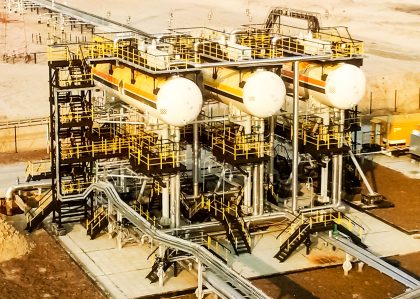 MAT uses the below water treatment train logic for the most efficient recovery results based on the conditions of reusable water;
Automatic Self-Cleaning Filters
Gravity Separation of bulk oil/solids (API, CPI)
Flocculation & Clarifiers
Aerobic Bio Treatment of Dissolved Species (Trickle, RBC, MBR, AST)
Dissolved Air Flotation (DAF)
Polishing Treatment (Media Filters, Micro Filtration, AC, UF)
Desalting (ED, NF, RO)
Refineries Water Re-Use Applications
| | |
| --- | --- |
| Industrial Recycling and Reuse | Boiler feed water, Fire protection, Cooling tower, Process water, Manufacturing, Vehicle washing, Dust control |
| Agriculture | Irrigation |
| Husbandry | Live Stock |
| Aquaculture | Land Based Fish Farms |
| Landscape | Irrigation |
| Groundwater Recharge | Groundwater replenishment (water banking), Salt water intrusion control, Subsidence control |
| Recreation | Lakes, streams and ponds, Snow making |
| Non Portable Urban Use | Fire protection, Air conditioning, Toilet flushing |
| Potable Use | Blending in water supply reservoirs, Blending in groundwater, Direct pipe to pipe water supply |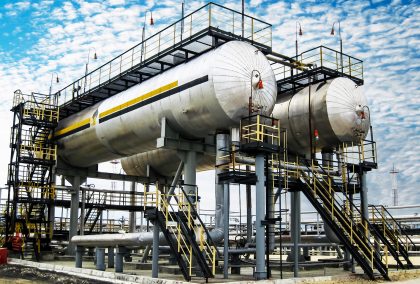 MAT design and fabricate water treatment equipment, provide commissioning and operator training for customized SKID systems providing trouble free installation, even within limited spaces, such as on off shore oil and gas rigs. The range of MAT equipment for this application is:
Cooling & Boiler Water Treatment
Crude Oil Recovery
Injection Water Treatment
Water-Reuse
Effluent Treatment
Refining Process Water Treatment